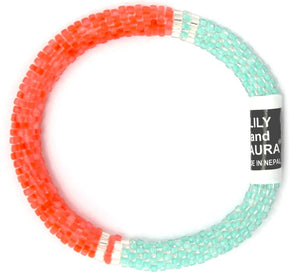 Lily and Laura Summer Harmony
Regular price
$12.00
$0.00
LILY and LAURA® Bracelets are hand crocheted by our women in Nepal bead by bead. Our artisans create in the comfort of their homes and in the sunshine on their rooftop decks with their families nearby. Most of our customers have their own small collections so they can be creative stacking and combining to match different moods and outfits.
Feel like a Goddess.

•One size fits all

•Hand crocheted using the finest glass beads

•Every LILY and LAURA Bracelet is unique

•Signed card of authenticity is included with each set
choosing a selection results in a full page refresh
×

You are almost at free shipping.
Check out this page for basket adds:
Learn More
Or
Proceed to Checkout