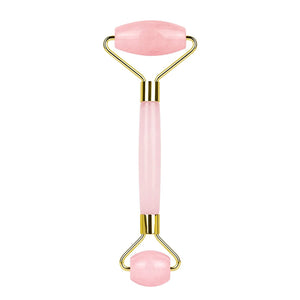 Rose Quartz Roller
Regular price
$21.00
$0.00
The ultimate lifting and de-puffing tool. This crystal facial roller is double sided. The smaller side is for the small areas of the face, like the eyes, and the larger side is for bigger areas like the cheeks, neck and forehead. Using this facial roller daily can reduce the appearance of pores, tighten the skin and give the skin a beautiful glow.
Decreases puffiness in the skin.
Increases lymphatic drainage.
Improves blood circulation.
Can be used in combination with a beauty oil to help hydrate the skin.
Roll daily to help with circulation.
Made from 100% authentic rose quartz.
choosing a selection results in a full page refresh
×

You are almost at free shipping.
Check out this page for basket adds:
Learn More
Or
Proceed to Checkout